Shri Gopal Das Agrawal (Chairman)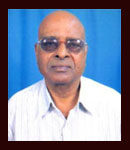 Age 79 yrs.
B.Com. from Allahabad University
Sahitya Ratna from Hindi Sahitya Sammelan, Allahabad.
Fellow of Insurance Institute of India, Mumbai.
Retired as Divisonal Manager from LIC of India.
Contact no. +91 9696881539.
---
SHRI JAGDISH PRASAD AGRAWAL

Age 76 yrs.
Retired as Supervisor from Allahabad Bank.
Contact no. +919044905704.
---
Shri Ramesh Chandra Agrawal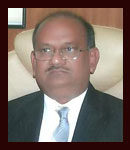 Age 64 yrs.
B.Com. from Allahabad University.
Passed Chartered Accountancy Examination in 1977.
Vast experience of about 33 years in chartered accountancy profession and gained rich experience in the field of audit and Taxation.
Director in Bank of Maharashtra.
Trustee/Life Member of various charitable Trusts/Societies.
Contact no. 0532-2260099, 09415216562, 0956549700.
---
Shri Masroor Ullah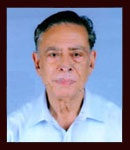 Age 78 yrs.
Graduate.
Retired as Senior Divisional Manager from LIC of India.
Contact no. 09369079741.
---
Shri Sushil Bhagat
Age 56 yrs.
M.Sc. Physics and MBA (Finance) FMS, New Delhi.
Former Sr. Vice President, AXIS Bank,
Former Director (Finance) in Moser Baer Energy Group.
Chief Financial Officer, Azure Power (Global) Ltd.
Director in Sanyog Bhopal, a section 25 Company.
Contact no. 09810200374.
---
Shri M.M. Agrawal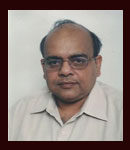 Age 69 yrs.
B.E. from Nagpur University.
Retired Deputy Managing Director of Axis Bank Ltd.
Currently Independent Director on the Board of several listed as well as unlisted corporates.
Contact no. 09821237205, 9769757205.
---
Dr. Rita Purwar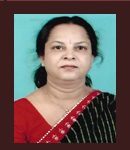 Age 55 yrs.
Associate Professor English.
Ex,Principal Arya Kanya P.G. College Allahabad.
Add: K 101 & k 103 Ansal's Prayag-Kunj,3,Strachey Road Civil-Lines,Alld-211001.
Contact no. 9415344549, 9838800157.
---
Dr. Kavita Sripat Agarwal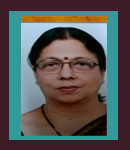 Age 58 yrs.
DPhil. in Psychology from University of Allahabad
Former Senior Executive Officer & Project Director, Kamala Nehru Memorial Hospital, Allahabad. (Retired in August 2018).
Presently free lance consultant for monitoring and evaluation of health programmes.
Executive Director.
Population Resource & Research Centre.
Society for Integrated Development & Social Reconstruction.
Former Senior Executive Officer (Projects).
Add: Kritika 171e/1 AsokNagar, Prayagraj 211001.
Contact no. 9415217685
Email: knmh.ksagarwal@gmail.com
---
Rakesh Kumar Agrawal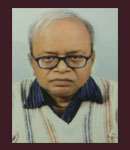 Age 67 yrs.
Msc. Chemistry.
Retired from Bank of India SR Branch Manager.
Add:D-603,Golden height Apartments, G.T.Road, Subedarganj Prayagraj-211011.
Contact no. 97933534864, 7376335915.
Email: rkagrawal1606@gmail.com
---